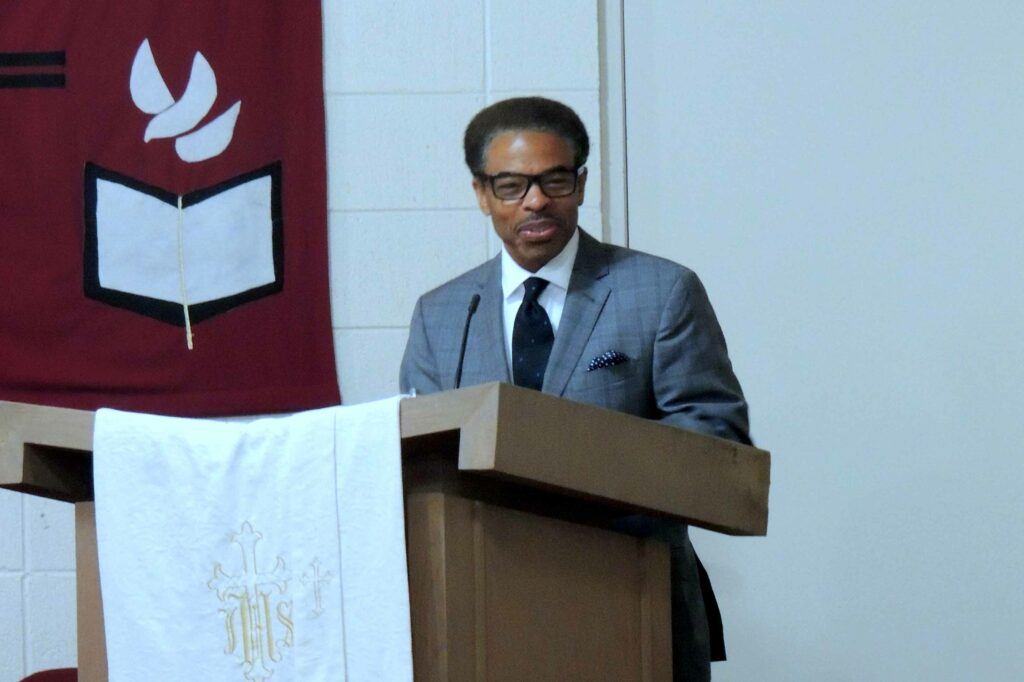 Biographical Statement of
Rev. Dr. Le' Roi L. Gill, J.D.
Rev. Dr. Le' Roi L. Gill is an ordained Baptist minister and the Pastor of Parkway Baptist Church in Willingboro New Jersey. In addition, Rev. Gill works as a Chaplain at the Mercy LIFE Center, an all-inclusive program in West Philadelphia where he provides pastoral care to elders and conducts a range of ministerial and spiritual services.
Rev. Gill has a lengthy record as an activist stemming from his faith-based organizing in New York City where he previously served as the Executive Director of Central Brooklyn Churches, a diverse and ecumenical body of churches organized to build power to improve the quality of life for marginalized and disenfranchised people.
Before accepting a call into ministry, Rev. Gill was an attorney in private practice where he specialized in criminal defense and civil rights law.
Rev. Gill is a frequent guest lecturer on end of life care at colleges and universities and he has written articles on contemporary issues that affect the African American community. His published works include a journal article  on the historic role of the Black Church.
Rev. Gill is a 2015 graduate of New York Theological Seminary where he earned a Doctor of Ministry degree and is a 2008 honors graduate from Princeton Theological Seminary. He is married to Robin Witherspoon-Gill and he is the father of three daughters, Brooke, Ayanna and Brittany.